Galerie d'images
Particular recipes?
07 July 2020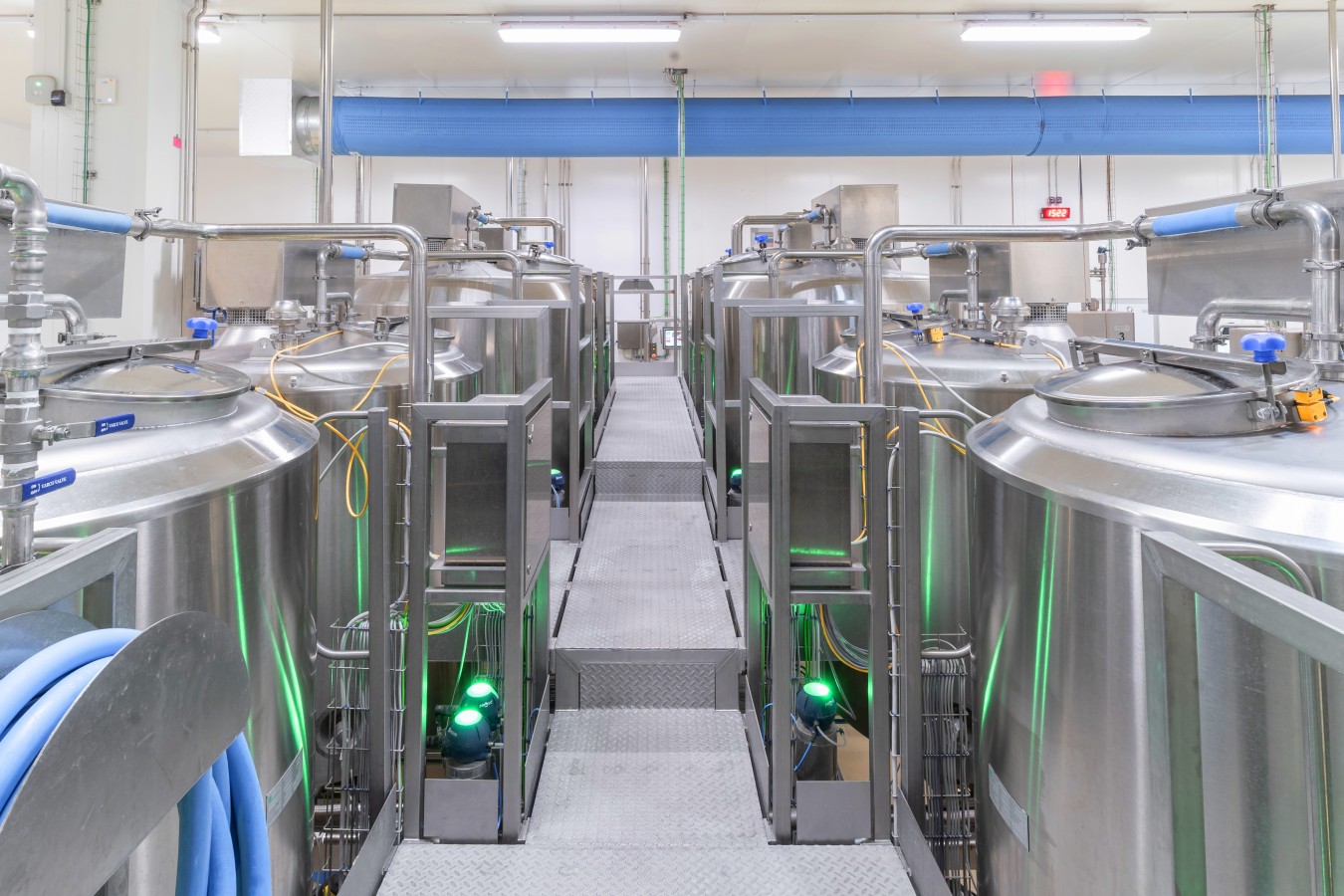 If I told you: delicious raspberry semifreddo on a base of cocoa sponge cake, covered with raspberry jelly and chocolate semifreddo, decorated with dark chocolate, wouldn't your mouth water immediately?
This is one of the products that our customer Dolceria Alba, based near Turin, has been bringing for years to the best restaurants and to our dinners with family and friends.
We guide you today in one of the dough rooms for the production of semifreddo mixtures of Dolceria Alba, where nine production lines are present and thirty tons of desserts are produced every year.
Our supply, just delivered, of ten tanks has been studied and customized for the customer for the treatment of the various typologies of products, in order to make it much more performing in mixing and also in the internal sanitization time.
The supplied tilting mixer is equipped with a double stirrer capable of mixing products with high viscosity.
The peculiarity, in addition to the optimal mixing, lies in the overturning on its own axis to allow the complete discharge even of particularly viscous products.
The supply is also complete with a 30m3 glucose storage tank, equipped with loading cells. The product arrives from a tanker and is stored in our tank and kept at a controlled temperature. It is then taken a little at a time based on the recipes that must be prepared.
Furthermore, the skid on which the tanks are positioned has been designed to optimize the spaces of the production plant.
As proof of total customer satisfaction, a second plant has been supplied!
Thanks once again for the trust!
Are you looking for a tank? Give a look at our range of choices!