AGROPRODMASH 2020
05 October 2020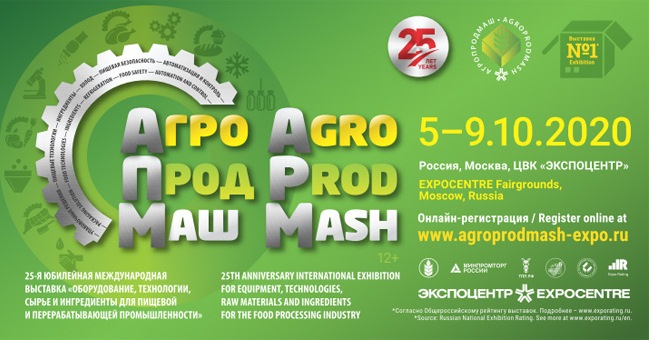 Boema S.p.A. will be present at the AGROPRODMASH 2020 fair - food processing section. This is the 25th edition of the largest trade fair in the sector in Russia, at the EXPOCENTER in Krasnopresnenskaya nab., 14 - Moscow (RUSSIA).
Period: from 05/10/2020 to 09/10/2020
We will be present in Pavilion 8, Hall 1 at Stand 81B85
BOEMA confirms its strategy of becoming a reference partner for Russian customers and to this end it has recently founded its own branch in the Russian territory (OOO Boema-Rus based in Krasnodar) through which it is now able to offer fully customs-cleared machines and systems. with DDP Russia yields.
In addition to Boema S.p.A. staff, will attend the show also:
O.O.O. Bohemian-Rus
Address: v. Stadionnaya / Spasskaay, 6/51, 350900 Krasnodar (RUSSIA)
Contact person: Ivanova Nadeida - nadeida@boema.com
Contact person: Lebedev Aleksey - boema-rus@mail.ru