C.I.P.
Automatic washing systems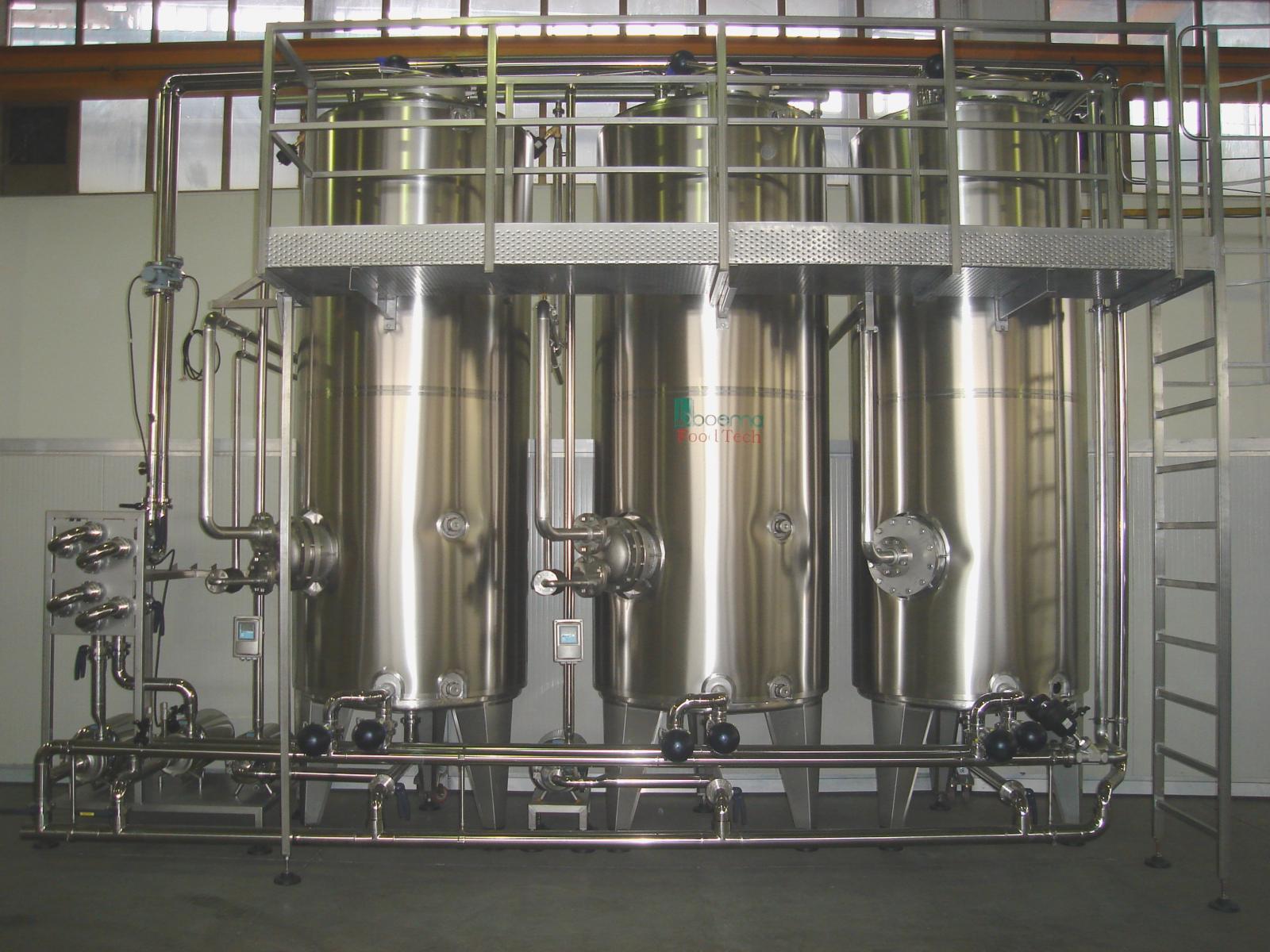 Boema S.p.A. designs and manufactures C.I.P. washing fluids preparation plants of various dimensions according to the amount of uses to be served.
The system is generally composed of a washing solution accumulation tank, pumps and filters for return fluids and exchanger if it is necessary to heat the water. The whole system can be driven and controlled by a control panel or implemented to the production control system of the factory.