Gallery
Vertical bowl JPB206 - YPB206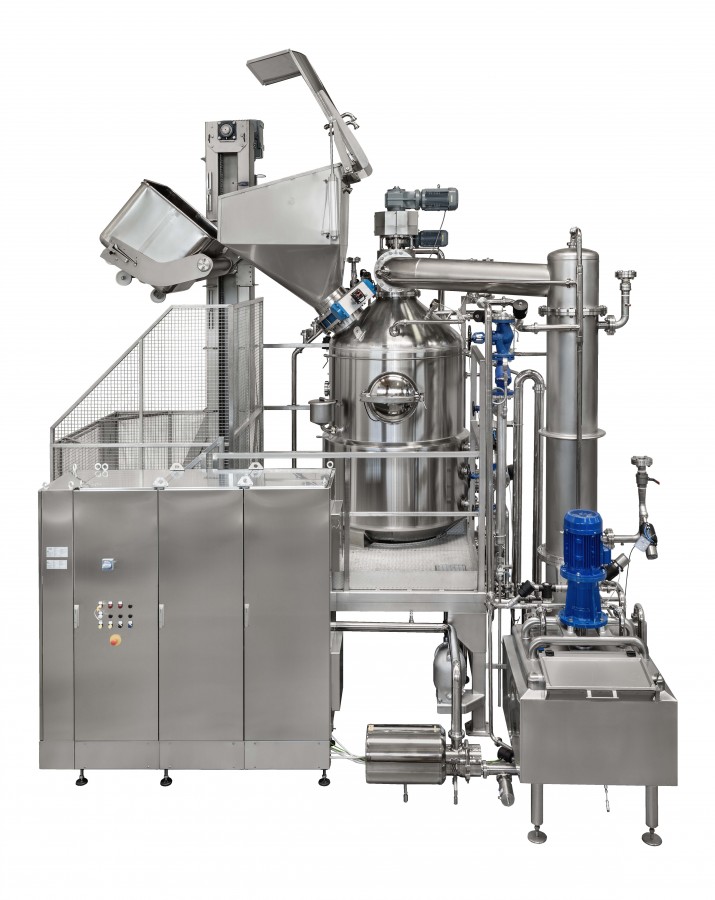 Boema S.p.A. manufactures vertical bowls for cooking, degassing and eventually concentration of fruits and vegetables and eventual cooling under aseptic or not aseptic conditions.
The bowl is mainly composed of a vertical tank with conical bottom containing a motorised scraped surface stirrer for product moving. The thermal exchange is trasmeted by the outer isolated jacket. The product heating or cooling curve is adjusted automatically in order to stress the product and the machine as less as possible.
This machine is manufactured to go under vacuum thanks to the automatic pressure control. The condensates is designs to evacuate the stems (concetration) or to re-mix the steams with the product (degassing). This system is suggested for products having high viscosity, which are difficult to be pumped.
The machine can be realized to cool under sterile condition and can therefore be used for the processing of products destined to aseptic packaging.
The vertical bowl is suggested for products having high viscosity which are dificult to be pumped.