Gallery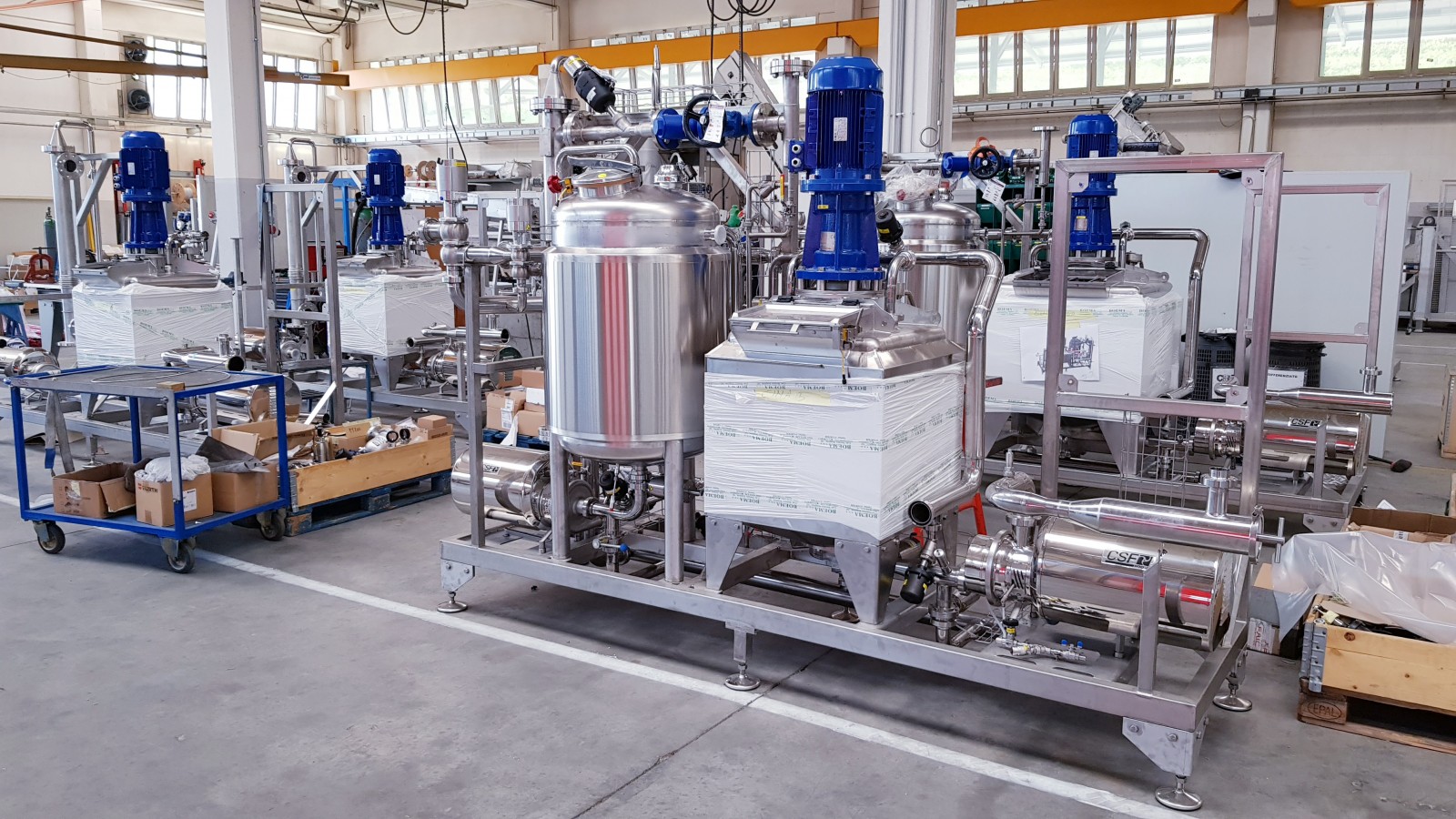 The Turbo Mixer is designed to:
• Dissolve and prepare solutions of pectins, thickeners (starches, powders ...) and secondary components, to obtain a solution of suspension of solids in a liquid;
• Dissolve non-soluble products into a liquid obtaining suspension of high homogeneity;
• Quickly dissolve soluble products into a liquid;
• Obtain emulsions of greases and oils into hot water or other liquid with high efficacy.
Agitate, blend and mix are fundamental operations for the processing of liquid products, in particular in dairy, foodstuff, cosmetic and pharmaceutical industries. Often the fluid is composed of parts that dissolve or that contain a dispersion of particles of different dimension. For example, milk is a product composed of a mix of greases, proteins, carbohydrates, minerals and water. The quickest solution to obtain the dispersion is to use the mechanical shear strength by specific stirrers studied and designed by Boema S.p.A.