Gallery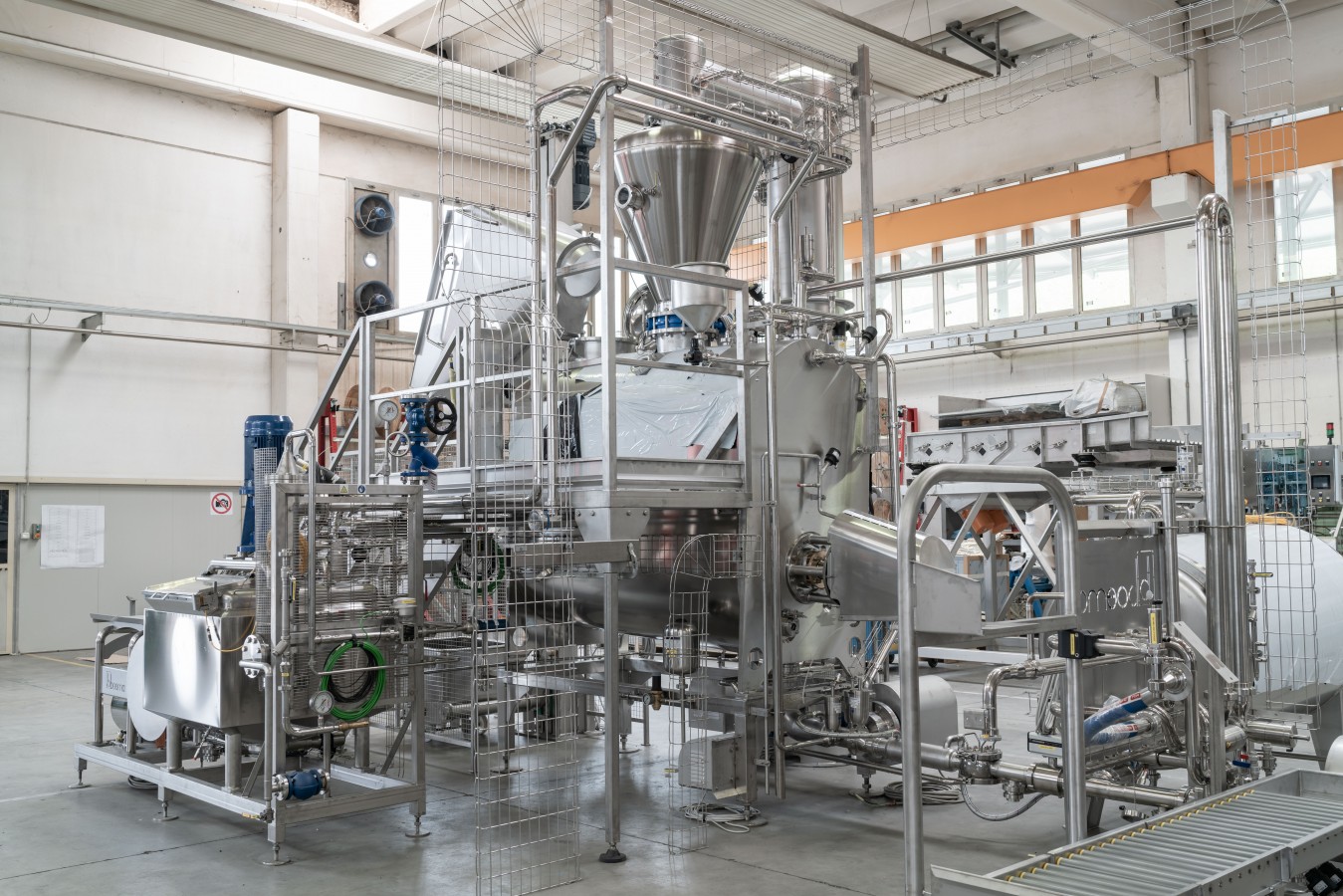 The success of Boema S.p.A. plants is due to the choice of focusing in manufacturing horizontal evaporation bowls and defreezers. Despite the initial unwillingness of the market, which was accustomed with the older and traditional vertical system, several companies had to change their mind about it. The horizontal technology, indeed, has the following advantages:
1) EFFICIENCY: the thermal transferring is not made by the "outer" jacket, but by a rotating inner coil that has a really bigger exchange surface and also increases the thermal exchange coefficient thanks to its rotating action and reduces the heat dispersion. Thus leading to a tangible shortening of the work cycles.
2) UNIFORMITY: the continuous mixing of the product by the rotating coil and by its blades on the central and outer axis makes the thermal exchange quicker, avoiding the formation of product areas which are not heated and grants that the product at output is even.
3) YIELD QUALITY: the microbiological tests performed by our customers on end products at output disclosed a notable reduction of the burnt particles. This avoids the aftertaste of cooked or burned which is typical of the products made by vertical bowls that, despite their scrapers, can offer yield of burned rest which is dozen times higher if compared with Boema horizontal bowls.
4) INTEGRITY: in case you are starting from fresh or IQF fruits, you can obtain jams or preps with fruit pieces or with whole fruits. The rotating coil, unlike the scrapers of the vertical cookers, does not mash or squeeze the product. Moreover, being equipped with a motorisation with adjustable speed, it is possible to program work plans for the more delicate products, granting really high integrity yield.
5) MAINTENANCE: Boema evaporation bowls and defreezer Mod. JPB are without scraping element, which are subject to natural wear, and are also provided with special seals suitable to satisfy also the hardest production programs.