Gallery
Turbo extractor PR410 - PR411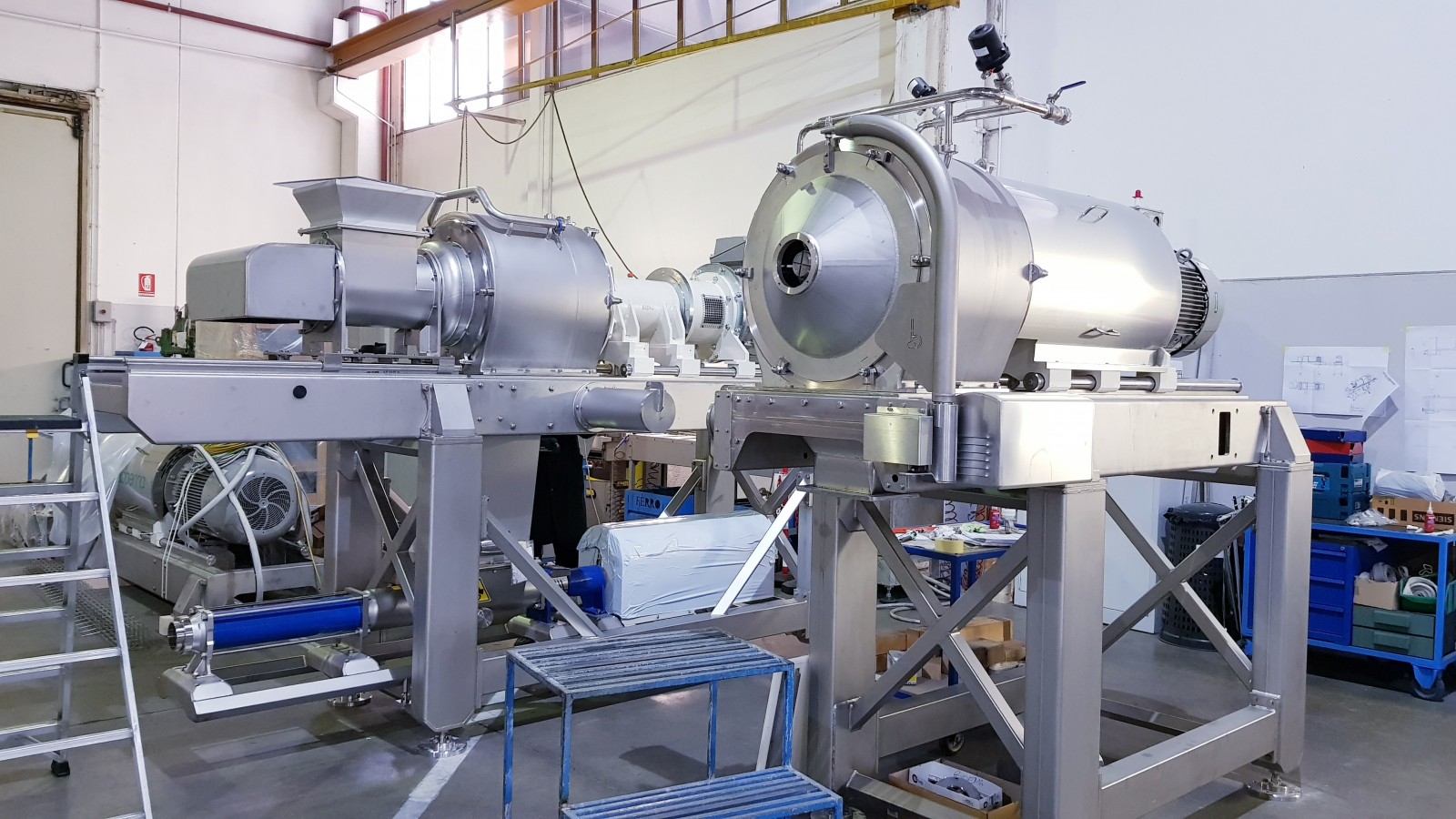 The new generation of Boema extractors is conceived to be able to adapt easily to various productions, in order to reach excellence levels for various applications. The new turbo extractors mod. PR410 (hot extraction version) and mod. PR411 (cold extraction version) are born to offer the max. flexibility and efficiency. The functioning principle was patented and consists in a cylindrical extraction chamber provided with innovative rotor with a centralised system to adjust the paddles. It is possible to have five adjusting systems that enable a total flexibility on every product of the machine.
The extreme flexibility of Boema new generation extractors offers the possibility to reach the best compromise, without being obliged to replace the whole rotor, but easily configuring the paddles, distance and speed. This allows to really quick adapt to different lots of product or with different ripening degrees.
Boema refined and tested every single component used, also to reduce to the min. possible the costs and provides the extractors with new concept "EASY OPEN" baskets. It is a system of mechanical removal and filters replacing that notably reduces the replacing and maintenance costs. This system offers also the advantage to double the useful life of the sieves. It is also possible to disassemble and reassemble the filter in reverse position, once the efficiency of the holes in the initial rotation direction has been reduced.